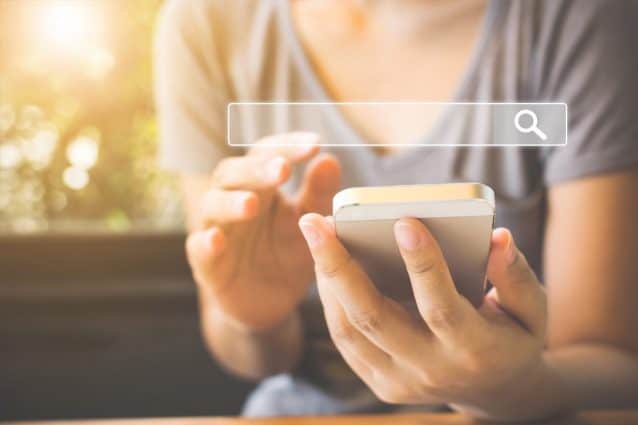 Use Smart Keyword Research for SEO in Columbus Ohio
Another way to "look before you leap" with search engine optimization is to undergo smart keyword research. It doesn't make much sense to start tinkering with your website and developing new content. If you aren't sure which terms and phrases you should be ranking for. Improving SEO in Columbus Ohio is important.
In the most basic sense, good keyword research involves looking through Google's keyword tool (amongst others) to check out current search trends. The goal is to discover what it is your most important potential customers are searching. This is a part of the process where it pays to be as specific as possible. Since there could be huge differences between the profitability of one search term over another.
Google Review of Your Website
It's not enough to simply make a list of things buyers might be looking for on Google, however. Marcy Design knows that you'll also want to evaluate some of that traffic. For example, can you discover whether some terms are leading to more completed sales than others? Is there a difference between the terms searched by buyers in one area or another? And, how do searches break down throughout different times of the day and week. Or when you consider mobile users versus laptop and desktop searchers?
Once you have a good idea of how these factors stack up, you can also assess the level of competition for each keyword or search term. Ideally, you want to find targets where you can rank quickly, but at the same time get many searchers to your site. And of course, you want to do it all with an eye on generating leads or sales, not just empty "activity" that doesn't move your business forward.
Finally, keyword research should tie into your website audit so you can gauge the quality of the web traffic you are already receiving. Add all of these factors together. And you should be able to get a picture of which search terms will attract the kinds of customers you want to bring to your website.
Marcy Design Provides Marketing, Advertising & Website Services in Columbus, Ohio
The first thing to remember is that we believe that our creative energy produces powerful ideas. For example we can help you sell more products and services for Columbus Ohio Web Design.
Equally we are hard working and represent one of the most experienced resources for your business's web strategy. In addition Marcy Design has designed websites for companies of all sizes. And we will help bring strategy, design and success to your business as well.
All in all we are recognized as the best in the business. And Marcy Design can provide businesses in Columbus, Ohio with web design, marketing, advertising and social media.
Finally as a Columbus Ohio Website Design company. We will work with your business producing quality work and be more effective at marketing. And increase sales through online and traditional methods. You may review our overview listed below.