H ow popular is your website? That's the question all search engines are asking. With relevant information, new articles and links to other Web sites your site can become popular in the eyes of the search engines and move up the search list.
100% of consumers use search engines during the buying process. At Marcy Design, we can develop effective SEO website solutions for your business. These solutions utilize search engines such as Google to recognize your business website and determine that the information on it is relevant.
It's taken almost as a scientific law that the first step towards building a successful business website has to have a strong search engine optimization plan into place. While it's good for most companies to have reliable search engine traffic, by using tools like social media, e-mail newsletters, and other digital marketing methods, you can pull visitors directly to your site without visiting search engines first.
Marcy Design can provide your business with a plan to improve your search engine program. We will work with you to optimize your website and achieve objectives such as; attracting more visitors to your site and improving search engine performance.
Local SEO Attracts High-Value Buyers
Not long ago, Google revealed that one out of every five search engine queries contained a geographic element (i.e., "Columbus, Ohio web design.") At the same time, the world's largest search engine started factoring in geography into many of its search results.
The net result of these two details is that customers are turning to the web – instead of the Yellow Pages and other print directories – to find businesses in their own neighborhoods. And Google and the other search engines give you a "home-field advantage" when it comes to finding buyers in your area.
This is great news for marketers who know how to use local search. That's because customers who are close by tend to cost less (in marketing, shipping, customer service, etc.), place larger orders, and stick with the business for longer.
Integrating local search into your website isn't difficult. Start with geographic keywords, maps, and accurate contact information. From there, things like online reviews and social presence can bring you a huge boost in new visits.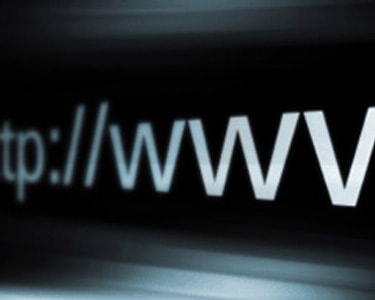 SEO SERVICES 
–  Keyword development
–  Competitor analysis 
–  Strategic planning
–  Organic growth
–  Google AdWords Management 
CLIENTS COUNT ON US FOR SEO SERVICES
The Marcy Design team did a wonderful job creating and developing the website for our small business. The team was responsive and easy to work with.
We worked with Marcy Design for 18 months on our website and they were responsive, innovative, knowledgeable and easy to work with. I look forward to our continued relationship and highly recommend them to others.
Working with the group at Marcy has been incredible! They have helped us with everything, and anything we need while starting our business. We could not be happier!!
The Marcy Design Group is an awesome team to work with and are a top-notch professional organization! Their functional leadership in web design is excellent and knowledgeable from end-to-end.
Great people to work with!! Looking forward to using them again!!
Marcy Design was so easy to work with. They listened to what we needed and gave us exactly what we were looking for in a website. I would highly recommend them.
Contact Marcy Design
Need more information about who we are, what we do or maybe even our favorite restaurant? We're here to chat. Tell us about your company and how business is going. Feel free to call, send an email, Tweet or simply complete the contact form. We love hearing about exciting new ideas!