I f creativity is the fuel that runs the website then technology is the engine that makes it all work. Behind the scenes, technology takes care of your business. Marcy Design is an industry-leader in technology deployment for the Web. We have developed back office applications that include: Content management, client registration, e-mail marketing and online payment systems. Your website can also be more productive by integrating with your current database systems. 
Business websites are changing the way business is conducted. Your website should provide current information, facilitate feedback, and allow users to sign up for events or purchase items through an on-line catalog. By utilizing database programming, your website can disseminate product information, generate leads, take orders, and build your customer database.
And the results are impressive. In the area of purchasing online for example, over 80% of businesses have improved customer relationships through a database-driven business website. And many companies new database initiatives in place.
Supercharge your web site efforts. You don't have to leap tall buildings at a single bound, run faster than a locomotive or be bitten by a radioactive spider to build a database website. But you do have to call Marcy Design. By partnering with the powerful and creative team of Marcy Design professionals, your business will achieve superhuman website database development on time and cost effectively.
Web design, as something that has both artistic and technical elements, is always changing. Not only do tastes and preferences tend to evolve over time, but new tools, programming styles, and CMS platforms open up new possibilities for businesses.
So, if you haven't gotten a new business website in a few years, you might be surprised just how much has changed in the meantime. Here are three important differences you should pay attention to:
1. People expect websites to do more. A good business website used to just consist of a nice layout and some contact information. Now, though, people expect online tools, apps, and custom programming to give them more functionality.
2. Responsive and mobile-friendly websites are a big deal. Experts say that nearly half of all web traffic originates in smartphones and tablets. That means your business website has to be accessible on any type of web-ready device.
3. There is more competition than there ever was in the past. There are more websites out there for your customers to choose from, which means you need to do more to stand out in the crowd.
The business of designing websites never stands still, and your Internet marketing plan shouldn't either. If you feel like your site isn't up to date, now is the perfect time to talk to a member of the Marcy Design team.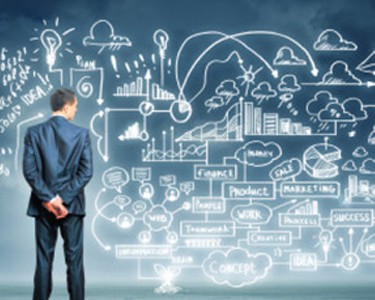 PROGRAMMING SERVICES 
–  Project management
–  Strategic planning
–  Scheduling
–  Demo prototyping
–  Database set up
–  Maintenance
–  Updating
CLIENTS COUNT ON US FOR WEB PROGRAMMING
The Marcy Design team did a wonderful job creating and developing the website for our small business. The team was responsive and easy to work with.
We worked with Marcy Design for 18 months on our website and they were responsive, innovative, knowledgeable and easy to work with. I look forward to our continued relationship and highly recommend them to others.
Working with the group at Marcy has been incredible! They have helped us with everything, and anything we need while starting our business. We could not be happier!!
The Marcy Design Group is an awesome team to work with and are a top-notch professional organization! Their functional leadership in web design is excellent and knowledgeable from end-to-end.
Great people to work with!! Looking forward to using them again!!
Marcy Design was so easy to work with. They listened to what we needed and gave us exactly what we were looking for in a website. I would highly recommend them.
Contact Marcy Design
Need more information about who we are, what we do or maybe even our favorite restaurant? We're here to chat. Tell us about your company and how business is going. Feel free to call, send an email, Tweet or simply complete the contact form. We love hearing about exciting new ideas!