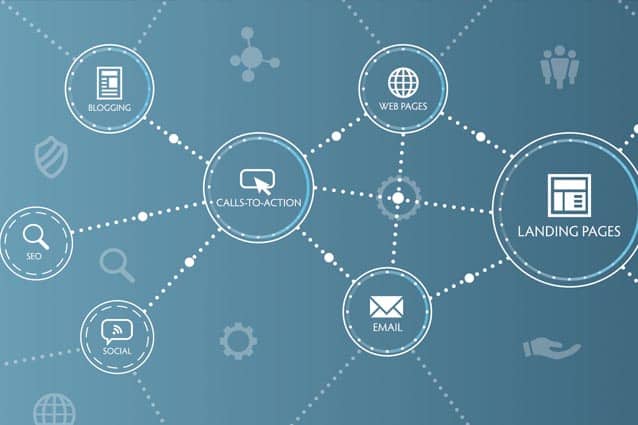 Generating Conversions from Your Website
We began this short customer acquisition plan guide by pointing out that your website has real bottom-line value. For your business if it can help you generate sales opportunities. Whether conversions come in the form of completed credit card purchases. Or new inquiries and appointments—are the lifeblood of your company.
So how can you ensure you have enough of them coming your way?
Far too many businesses leave the customer acquisition plan process to chance. That's unfortunate, because without a deliberate plan you're likely to either get few successful conversions. Or do well enough to get by while missing out on new customers that you could be winning.
As with the other ideas we've laid out so far. There isn't anything incredibly complicated about generating conversions from your website. You just have to know where to start, how to move visitors into action. And the best ways to improve your conversion rates over time.
Setting Up Your Customer Acquisition Plan
Before you can get sales or leads from your website, you have to have the kind of website that can generate conversions in the first place. In other words, if potential customers don't see you as a credible business, and can't find the visuals, messages. And ideas you really want them to notice, they aren't going to take action. Marcy Design can help.
If you feel like your online presence isn't strong enough to help you stand out in an increasingly crowded world wide web. Then having a team of creative professionals upgrade your site could be an important first step. You need a professional look, a layout that encourages scanning. and unique text and graphic elements. These help separate you from the competition, and tell customers that your business can be trusted.
Additionally, your pages need to load quickly, be free of copied content. And not have any broken links or missing elements. These kinds of issues lead to a poor user experience. And send a message to buyers that your company isn't on par with others they could choose to buy from.
Often, redesigning a website is the first and most important step towards increasing conversions. If people don't like the look of your pages. They aren't going to bother getting to know you and taking the next step of buying your products.
Turning Searchers into Buyers
If you already have a great website and are bringing the right kinds of customers to your virtual doorstep. The next challenge is to get them to go from researching solutions to interacting with your company. Again, this could entail a completed purchase, a request for further information. Or something as simple as an email newsletter subscription.
There are two things that have to happen for you to generate online conversions. The first is that your website and content have to resonate with the types of buyers you are hoping to attract. They need to feel like your messaging is targeted directly at them. And addresses the needs or concerns that are on their minds. Then, you simply ask them to take the next natural step. This is the essence of a customer acquisition plan.
Every page on your website should be organized around a simple call to action. Invite buyers to do whatever it is you're hoping they will, whether it's adding an item to a cart, sharing their email address, or clicking through to another resource. Make these links as obvious and inviting as possible. Use buttons and other visuals. Make it so they can't be missed.
You would be amazed at how many otherwise professional websites we come across that lack clear directives for the customers can follow. Make it very easy for buyers to understand what you'd like them to do and you'll see your conversion rates rise dramatically.
Using Analytics to Fine-Tune Your Approach
The websites that generate the most conversions for their owners are hardly ever built, launched, and then left alone. Instead, they are refined again and again, with conversions increasing incrementally as a percentage of visits with each new improvement.
This is another way of saying your website shouldn't ever be finished. Rather than leaving it on the web and hoping for the best. Dig into your customer acquisition process analytics package to see where your visitors are coming from. And what sorts of actions they're taking when they arrive on your website. See which campaigns are delivering you visitors who are most likely to buy. And study the pieces of content that appeal to them the most.
By taking the time to engage in this process, you develop a better understanding of your market. And you get the insights you need to test different elements (like images, headlines, and calls to action). To see which ones customers respond to. Not every idea or inspiration will be a winner. Through a solid customer acquisition plan. Over time you'll develop a sense of what works and double or even triple the number of conversions you're able to generate.
Are You Ready to Put Your Customer Acquisition Plan Work?
A website that isn't helping you set appointments or process sales isn't nearly as effective and profitable as it could be. If you're tired of having a website that simply shares basic information about your business. And want to dig deeper into the customer acquisition process. Why not speak to a member of the Marcy Design team today and see how we can reshape your web presence into a conversion machine?
Website Design in Columbus Ohio
Equally we are hard working and represent one of the most experienced resources for your business's web strategy. In addition Marcy Design has designed websites for companies of all sizes. And we will help bring strategy, design and success to your business as well.
All in all we are recognized as the best in the business. And Marcy Design can provide businesses in Columbus, Ohio with web design, marketing, advertising and social media.
Finally as a Columbus Ohio Website Design company. We will work with your business producing quality work and be more effective at marketing. And increase sales through online and traditional methods. You may review our overview listed below.