H ow a website looks and navigates, is very important to the user. It can mean the difference between a prospect finding exactly what they need or leaving within seconds. That could also mean the difference between a sale or no-sale. 
At Marcy Design, we are passionate about creating Web, Marketing and Advertising campaigns. We work closely with our clients to develop unique online solutions. As a international award-winning website developer, Marcy Design believes that creativity is the key to exploring ideas and delivering results.
Marcy Design believes that creativity is the key to exploring new ideas and delivering results. We have won over 200 local, regional and national awards.
And when you're ready to roll out your new website, marketing or advertising campaign, Marcy Design will put a follow-up program in place that will ensure smooth sailing. From online demos to email marketing, we'll make sure that customers, employees and strategic partners are all on the same page and ready to put your powerful website to work. 
Great Design Attracts Attention
Every business person knows it's important to have a professional-looking website. What many don't realize, however, is that simply covering the basics of clean design and easy navigation is just a starting point.
Because competition on the web is so intense, it takes something truly beautiful and striking to stand out. If your website looks like every other website that your prospects and customers see when they're looking for a vendor in your industry, then how can you have any advantage over your competitors?
So much of sales and marketing is about good first impressions. A well-designed website, and one with a unique aesthetic, gives an instant sense of credibility and professionalism. Visitors trust your business implicitly, because your messaging is being delivered in the right way.
Great design attracts attention, while mediocre layouts make you blend into the virtual crowd. Never settle for a website that doesn't show your company in the best possible light, because a bad first impression will cost you again and again.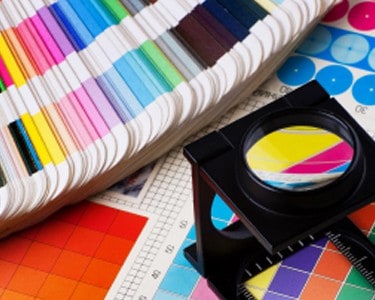 DESIGN SERVICES
–  Award winning creative 
–  Initial concepts 
–  Content development 
–  Brand management 
–  Strategic planning 
–  Research 
CLIENTS COUNT ON US FOR WEB DESIGN
The Marcy Design team did a wonderful job creating and developing the website for our small business. The team was responsive and easy to work with.
We worked with Marcy Design for 18 months on our website and they were responsive, innovative, knowledgeable and easy to work with. I look forward to our continued relationship and highly recommend them to others.
Working with the group at Marcy has been incredible! They have helped us with everything, and anything we need while starting our business. We could not be happier!!
The Marcy Design Group is an awesome team to work with and are a top-notch professional organization! Their functional leadership in web design is excellent and knowledgeable from end-to-end.
Great people to work with!! Looking forward to using them again!!
Marcy Design was so easy to work with. They listened to what we needed and gave us exactly what we were looking for in a website. I would highly recommend them.
Contact Marcy Design
Need more information about who we are, what we do or maybe even our favorite restaurant? We're here to chat. Tell us about your company and how business is going. Feel free to call, send an email, Tweet or simply complete the contact form. We love hearing about exciting new ideas!