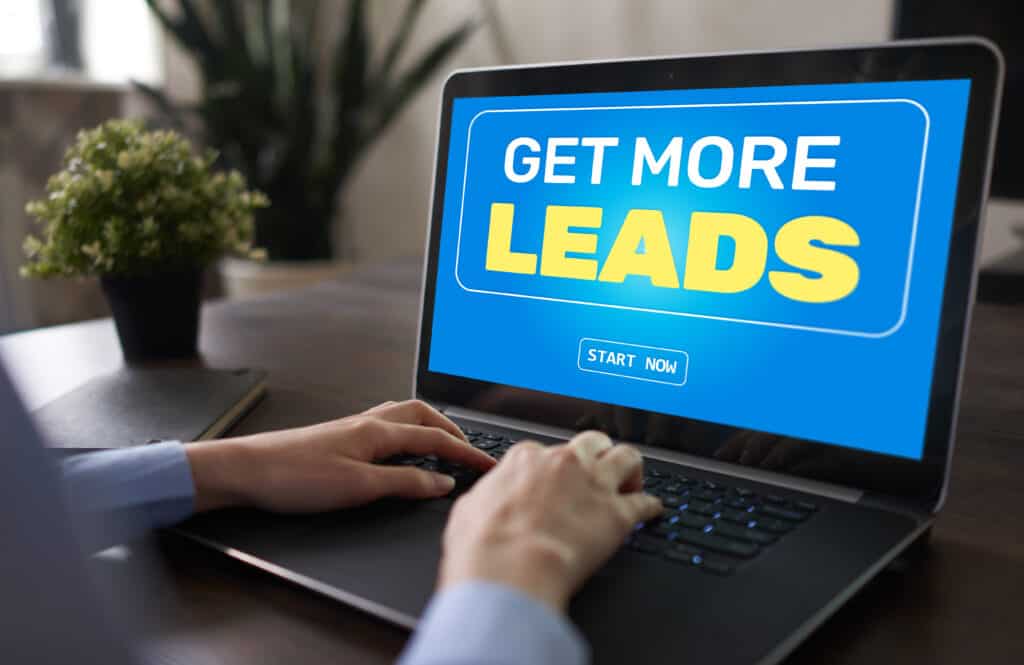 Most Ohio web designers talk about web development and online marketing as separate services. We do things a bit differently, considering them to be different parts of the same process. That's because in today's digital world you can't necessarily separate one from the other… at least you can't if you want to make your investment of time and money pay off.
To put this a different way, you should be talking with your creative vendor about lead generation before your new website even goes live. Let's look at a few of the biggest reasons why lead generation works.
Without Views Your Website Isn't Valuable
To be clear, online lead generation isn't as simple or straightforward as simply bringing interested prospects to your home page. However, getting traffic is a big part of the equation. So, you end up with something of a catch 22. On the one hand, you need to help buyers find your website for it to have any value. And on the other hand, if you're already working to drive traffic to your website, then you might as well be getting leads that turn into sales.
Lead Generation Is All About Positive ROI
Knowing that, ask yourself the following question: how would you expect to profit from your new website? Wouldn't it make sense to bring targeted prospects to your site and get them to contact you when they're ready to take the next step?
Good business web design is all about generating positive returns. The easiest and most reliable way to do that is by generating leads through your new website.
It's Easier and More Affordable Than You Think
It will take a bit of time and money at the beginning of your online lead generation campaign, but small businesses don't have to invest in the same kinds of tools and ads that Fortune 500 ventures do. In other words, you can see steady and consistent returns by following a blueprint that's based on common sense and scalability. That's where having the right web design and online marketing partner comes in.
Ready to Learn More About Online Lead Generation?
You don't have to be an expert on things like search engine optimization and social media to get leads from your website – you just have to have a team on your side that does know about these things and wants to help you succeed. You won't find a better option than the business growth experts at Marcy Design in Columbus.
Marcy Design is a creative website development company specializing in web design, marketing, advertising and social media. Contact us today to schedule a free consultation and learn more about what we can do to help your small business move forward!
Finally as a Columbus Ohio Website Design company. We will work with your business producing quality work and be more effective at marketing. And increase sales through online and traditional methods. You may review our overview listed below.