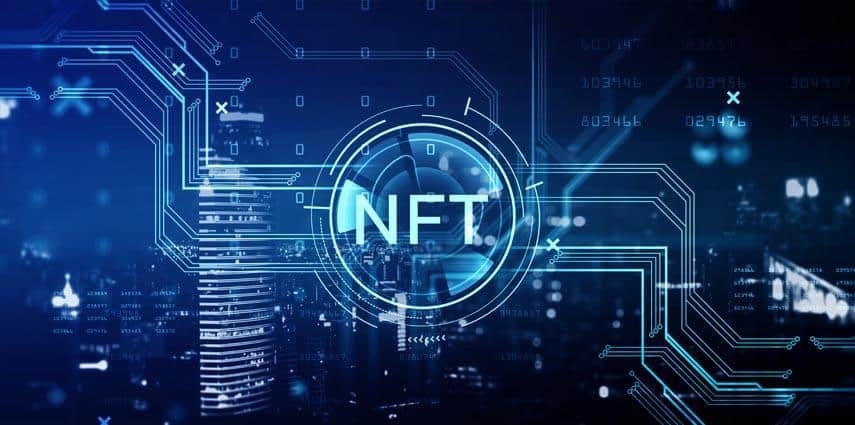 Like a lot of trendy technological breakthroughs, NFTs (or Non-Fungible Tokens) seem to have arrived suddenly and out of nowhere. A year or two ago it seemed as if most of our clients had never heard of them. Now, many are wondering why new NFT design are selling for millions and how they can get involved.
As a quick aside, if you aren't yet familiar with NFTs, check out this page on our website explaining what they are and how they are used. Then you can come back and finish the post.
A few months ago we decided to help out by introducing an NFT design, development, and launch package for small businesses. As part of that process, some of our clients have started to look forward. Specifically, they have begun to ask what the future of these assets and the underlying technology might bring.
No one knows for sure, of course, but there are a few predictions we feel safe making. Here's what you need to know about the future of NFTs as a business owner…
More NFTs (and Marketplaces) Are Coming
This is the safest prediction anyone could make. Not only are some NFTs selling for millions, but the technology is still in its infancy.
It's not hard to imagine a world where digital assets are being traded like rare coins and stamps (not to mention other collectibles) are today. In fact, given that it's easier to create NFTs, and the collective market for niche interests is larger, it would be surprising if they weren't eventually more widely available.
Businesses Will Get in on the Act
We are already seeing big brands and established personalities getting involved with NFTs. We may soon reach the point where the technology will hit a critical mass and thousands of companies will have their own.
Again, this feels like a safe prediction because of the profit potential and steep adoption curves involved. Not only is lots of money being thrown around for digital assets, but most of it is going to and from younger people, who represent a growing marketing segment.
NFT Design May Eventually Become Something New
Although this kind of change is harder to predict, it seems likely that today's blockchain technology will continue evolving into something more mainstream. In other words, NFTs might be the early version of something bigger.
Imagine legal documents, ownership certificates, or trading contracts being drawn up and exchanged using the same types of encryption. If that's the future, then today's NFT design might have a leg up on everyone else.
Want to Get Involved With NFT Design?
Small business owners are usually aware of new and cost-effective technologies like search engine optimization and social media marketing. However, they've been slower to adopt NFTs and other blockchain technologies because of the perceived expense and technical obstacles involved.
With that in mind, let us be clear. It isn't difficult or expensive to design and release a digital asset for your business. You just need the right creative and programming team on your side.
That's where Marcy Design comes in. Contact us today. To learn just how affordable it is to have us code, mint, and help you market your branded NFT design. It could be a profitable project for your business. And one that helps prepare you for new technologies that are on the way.
All in all we are recognized as the best in the business. And Marcy Design can provide businesses in Columbus, Ohio with web design, marketing, advertising and social media.
Finally as a Columbus Ohio Website Design company. We will work with your business producing quality work and be more effective at marketing. And increase sales through online and traditional methods. You may review our overview listed below.