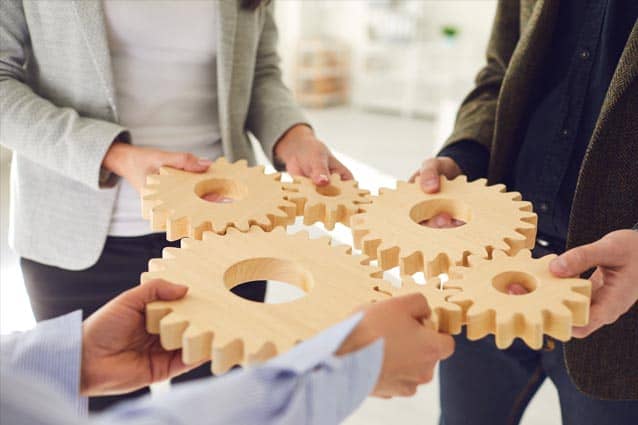 Association Web Design
People are the lifeblood of any association. It's not just your members who keep your organization running, though. Staff and volunteers have a huge role to play. With the right people on board you can organize projects, events, and initiatives. Without them it's nearly impossible to reach any of your goals. A strong association web design can help.
One thing potential employees and members have in common, though, is that they are likely to visit your website first when learning about your group. The information they find online will either persuade them to keep looking at new opportunities or turn their attention elsewhere.
How can you use your website to boost recruitment and retention for your association? Here are a few things you can easily do starting today.
Spread Awareness of Openings and Opportunities
Naturally, the easiest way to get more and better applicants is to promote them online through a creative association web design. However, we often find that associations aren't great about promoting career or volunteer opportunities to their own websites.
You should make sure yours are prominently displayed, with links from the home page leading to more complete descriptions. These will appeal not only to job-seekers, but also association members who might have contacts that would be perfect for your role.
Highlight the Strengths of Your Association as an Employer
In the same way your body association website should be promoting the benefits of membership, you should also go out of your way to explain why someone might want to be part of your team. What perks are there for employees, volunteers, and committee chairs?
Associations are often wonderful places to work. They can help professionals to develop skills, grow their networks, and pick up specialized knowledge while providing a stable paycheck. Would someone visiting your website come away with that understanding?
Use Your Website to Better Manage and Support Your Team
While recruiting staff might be your top priority, there are also ways you can use your association website to retain and manage employees as well. For example, you can use online scheduling, portals that lead to benefits, and even links to video training tools to make life easier for your staff.
Each of these helps you to lower costs while also providing convenient options for continued growth and learning. In other words, they allow you to duplicate member benefits for employees, saving you time and money all at once.
Need Help with Online Recruiting for Your Association?
At Marcy Design in Columbus, we have experience working with dozens of associations and industry groups, both in Ohio and throughout the Midwest. If you want help putting together a smarter web and marketing strategy, contact us today to schedule a free video conference consultation!
Association Web Design in Columbus Ohio
Equally we are hard working and represent one of the most experienced resources for your business's web strategy. In addition Marcy Design has designed websites for companies of all sizes. And we will help bring strategy, design and success to your business as well.
All in all we are recognized as the best in the business. And Marcy Design can provide businesses in Columbus, Ohio with web design, marketing, advertising and social media.
Finally as a Columbus Ohio Website Design company. We will work with your business producing quality work and be more effective at marketing. And increase sales through online and traditional methods. You may review our overview listed below.