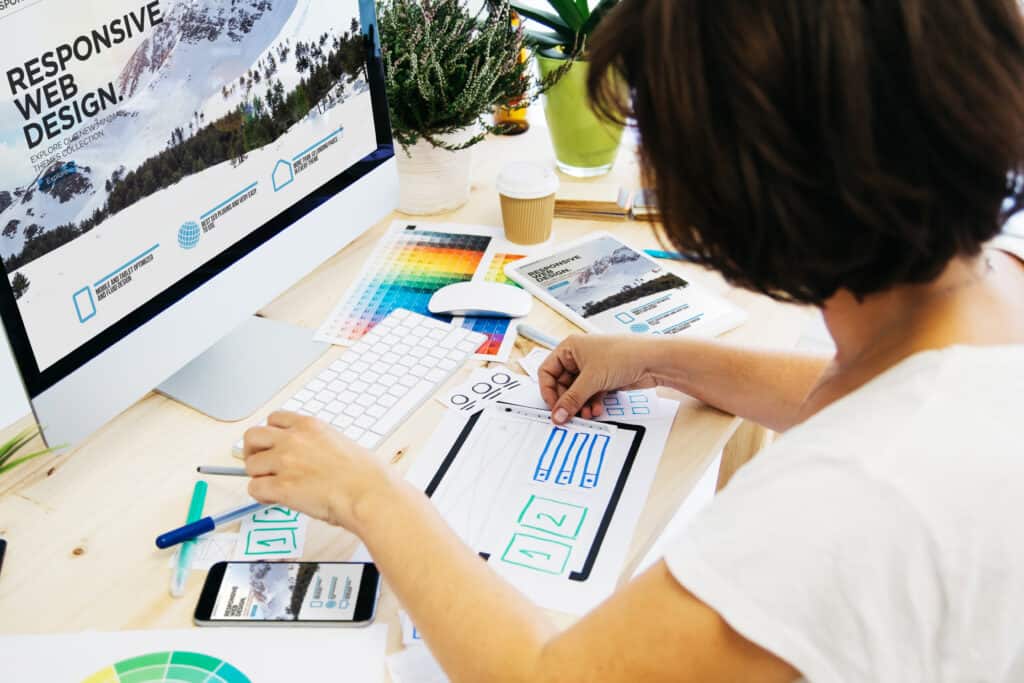 Ask a bunch of business owners what it's like to find a great web designer and they'll tell you it can be tough. Certainly, there are lots of individuals and vendors offering web designer services. But if you want to locate one that will generate measurable results in your bottom line, things get a lot tougher.
Given that there are so many design firms and marketing agencies around, how can it be so difficult to use a competent team?
The short answer is that most business owners search using the wrong criteria. They go looking for web designers when what they really need are growth specialists. Allow us to elaborate…
Web Design Is Only a Small Part of the Process
The first thing to remember is that web design is important, but it's really just the beginning of the work we do. Long before we launch a website, we need to find out about a client, their market, and their marketing goals. These help inform the artistic process, but also keep us moving in the right direction.
The real results come after a website goes live. That's when new business starts arriving from search engines, social media portals, and even digital ads. This can be hard to see when you're just perusing portfolio samples, which makes it difficult for business owners to find the right firms when they're simply looking at visuals.
Which brings us to our next point.
Online Marketing Calls for Long-Term Partnerships
A good online marketing partner is going to be invested in your long-term success. That means they are going to make ad and design campaigns that extend over several quarters. They won't simply be looking for a quick fix or flashy graphic.
You aren't going to get that kind of expertise or commitment for the price of a few pizzas. And yet, some business owners will look for rock-bottom pricing when they want premium results. Obviously, those two goals aren't going to make sense together.
If you want sustainable results, then you'll have to make a sustained effort and investment. It will pay off, but not necessarily in the first few days or weeks.
Looking for a Difference-Maker in Your Business?
If you want to work with a team that can use design, programming, and marketing skills in a way that actually impacts your revenue, then you're in the right place. Contact us today to schedule a free consultation and see what we do to help small businesses take a big leap forward.
All in all we are recognized as the best in the business. And Marcy Design can provide businesses in Columbus, Ohio with web design, marketing, advertising and social media.
Finally as a Columbus Ohio Website Design company. We will work with your business producing quality work and be more effective at marketing. And increase sales through online and traditional methods. You may review our overview listed below.