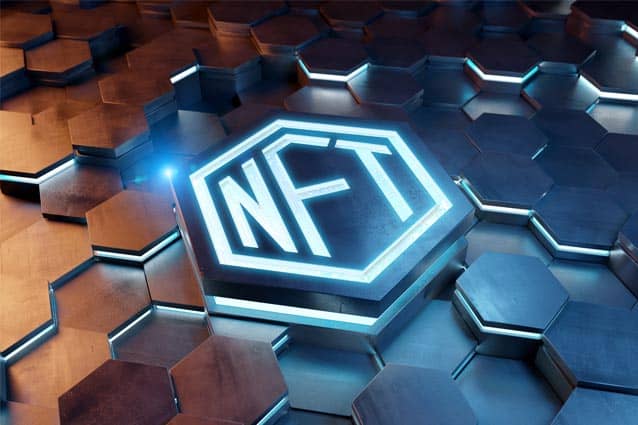 If you follow the news you have undoubtedly heard about Business NFTs. Short for Non-Fungible Tokens, these are digital files (usually images) that can be encrypted to trace provenance and ownership. You could think of them as the digital version of original paintings.
NFTs are hot lately for a couple of reasons. First, they represent an offshoot of cryptocurrency, which is exploding as a technology. And second, there have been several high-profile instances of unique NFTs selling for millions of dollars. It's no wonder, then, that recognized brands are looking to get in on the act.
You might be wondering whether your business should be one of them. If that's the case, then let's look at a few reasons you might decide to produce an NFT for your business…
Business NFTs Are Great for Branding
Generating cash from your digital asset is great, but it could be that the attention (and brand awareness) you generate is actually more valuable. If you doubt this, just Google "business NFTs" and see what leading companies have been up to.
Not only would producing your own NFT give you another product to sell, but it could introduce you to new types of customers. After all, the market for any type of crypto asset skews younger. It could also give you the opportunity to earn a bit of media attention, particularly if you're the first in your area or industry to produce an NFT.
You Could Bring in New Cash and Customers
As we have already mentioned, there can be huge profits associated with Business NFTs. The gains are mostly realized by established artists and personalities, but there is always room for something new and original. That's especially true if you come up with an idea that is viral or eye-catching.
Just how much could you make? It's hard to say, but know that some businesses are bringing in millions for their branded digital assets. Even if you could only generate a fraction of those figures, it might add to your revenue stream while drawing in new customers you couldn't have reached in a different way.
It's a Great Way to Learn Something New
In some ways, we think the branding and revenue aspects of NFTs are almost beside the point. It could be that, for some marketers, the experience of creating them is more valuable than the cash that's generated.
If that seems naïve, consider this: the cryptocurrency market is expanding all the time. Some of the technologies that go into NFTs may present themselves in different forms throughout the coming decade. By learning about fun and interesting products now, you could be setting yourself up for bigger projects and successes in the near future.
But Minting an Business NFT Is Difficult, Right?
Now that we've covered all the reasons you might want to produce an NFT, let's get to the one obstacle that could be holding you back: the assumption that minting your own digital asset will be expensive, technical, and tedious.
That's where the experts at Marcy Design come in. We have been dabbling in this market recently, and have helped some of our clients get involved. As a result, we have come up with a package of services that includes the design, programming, and release of your own branded NFT. It couldn't be easier for today's business owners and entrepreneurs to get involved.
All in all we are recognized as the best in the business. And Marcy Design can provide businesses in Columbus, Ohio with web design, marketing, advertising and social media.
Want to know more? Contact Marcy Design today to schedule a free consultation and see how we can help!
Finally as a Columbus Ohio Website Design company. We will work with your business producing quality work and be more effective at marketing. And increase sales through online and traditional methods. You may review our overview listed below.