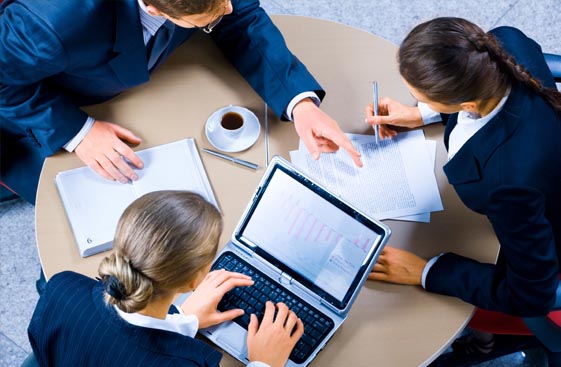 YOUR 3-STEP ONLINE CUSTOMER ACQUISITION PLAN – FREE eBOOK
At
Marcy Design
, we are a results-driven creative agency located in Columbus, Ohio. We have vast online experience and have won over 220 awards, created over 1,000 websites and developed over 11,000 marketing projects. And now, we are making available a valuable free eBook resource titled 'Your 3-Step Online Customer Acquisition Plan'. The eBook is loaded with valuable information and you can download it starting today! You're fully aware that your business needs a website that's beautiful, functional, and supported by a well-thought-out Internet marketing plan. But why? What is its real purpose? The answer to that question is almost always "
to generate sales or leads
." As obvious as that might seem, however, it's a detail many business owners and marketers tend to overlook. They get so wrapped up in the latest trends around SEO, social media, or video marketing that they forget their websites exist mainly to help them bring in new customers.

If you're tired of having a website that simply shares basic information about your business and want to
dig deeper into the customer acquisition process.
 Download the new eBook from Marcy Design today and see how to reshape your web presence into a conversion machine. Please
click here
to download the FREE 'Your 3-Step Online Customer Acquisition' eBook.
Marcy Design Provides Marketing, Advertising & Website Services in Columbus, Ohio
The first thing to remember is that we believe that our creative energy produces powerful ideas. For example we can help you sell more products and services for Columbus Ohio Web Design. Equally we are hard working and represent one of the most experienced resources for your business's web strategy. In addition Marcy Design has designed websites for companies of all sizes. And we will help bring strategy, design and success to your business as well. All in all we are recognized as the best in the business. And Marcy Design can provide businesses in Columbus, Ohio with 
web design
, 
marketing
, 
advertising
 and 
social media
. Finally as a 
Columbus Ohio Website Design
 company. We will 
work with your business
 producing quality work and be more effective at marketing. And increase sales through online and traditional methods. You may review our overview listed below.