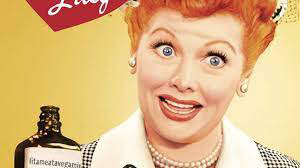 From I Love Lucy to Twitter
We have gone from mass media to one-on-one marketing. And it only took 60 years. In the 1950s, mass media such as television dominated the advertising scene. If product companies wanted to reach large audiences. They had to create commercials for TV and place them on popular shows. The I Love Lucy show, for example, reached a mass TV audience that has never been equaled since. In 1952, there were over 17 million televisions sets in US homes and I Love Lucy had an audience of 45 million viewers. Almost everyone who had a television set was watching I Love Lucy every week. From I Love Lucy to Twitter.
Call Marcy Design, a Columbus Ohio website design company to help with your web, marketing and advertising campaigns.
Marcy Design Provides Marketing, Advertising & Website Services in Columbus, Ohio
The first thing to remember is that we believe that our creative energy produces powerful ideas. For example we can help you sell more products and services for Columbus Ohio Web Design.
Equally we are hard working and represent one of the most experienced resources for your business's web strategy. In addition Marcy Design has designed websites for companies of all sizes. And we will help bring strategy, design and success to your business as well.
All in all we are recognized as the best in the business. And Marcy Design can provide businesses in Columbus, Ohio with web design, marketing, advertising and social media.