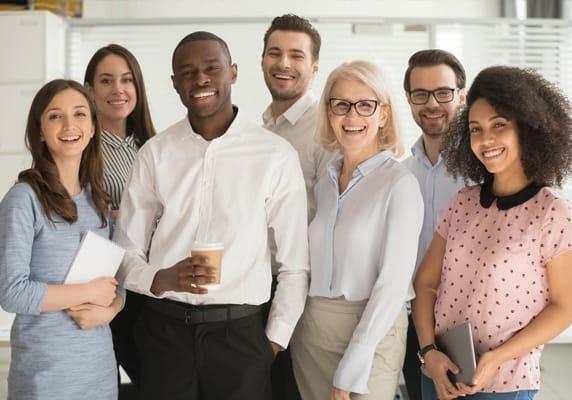 When it comes to web design and finding workers online every business is different. That makes it hard to give advice through medium like a blog post. Often, what you write applies to some marketers, or maybe even lots of them, but not everyone.
The first thing to remember is that today's post might be the exception to that rule. That's because there is a huge mistake we see companies making this year, and it's costing them every day. What is this huge blunder? Failing to target jobseekers as they would new customers or clients.
All in all at a time when roughly three-quarters of American businesses are struggling to find and keep workers, most business owners and executives are still focused on increasing sales rather than attracting talented and hard-working team members. As a result they are understaffed, dealing with high turnover, and losing out on the best applicants.
Does any of this sound familiar? If so, you certainly aren't alone. Let's look at what you can do to turn things around and separate yourself from the competition.
Improve Your Careers Page
Go to most business websites and you'll find a careers page that has a few platitudes and may be a couple of job listings. That's better than having nothing, but there is so much more you can do. After all, that's not how you would sell your business to a client, is it?
On your careers page you should have items that talk about your existing team, the values of your company, and (especially) all the reasons someone would want to join your team. Sell the value of employment your firm just like you would any other product or service – with strong design and persuasive content.
Finally in marketing, stories are more important than prices. The same is true in the job marketplace. Salary and benefits matter, but the way you present your business is crucial.
All in all we are recognized as the best in the business. And Marcy Design can provide businesses in Columbus, Ohio with web design, marketing, advertising and social media.
Finally as a Columbus Ohio Website Design company. We will work with your business producing quality work and be more effective at marketing. And increase sales through online and traditional methods. You may review our overview listed below.