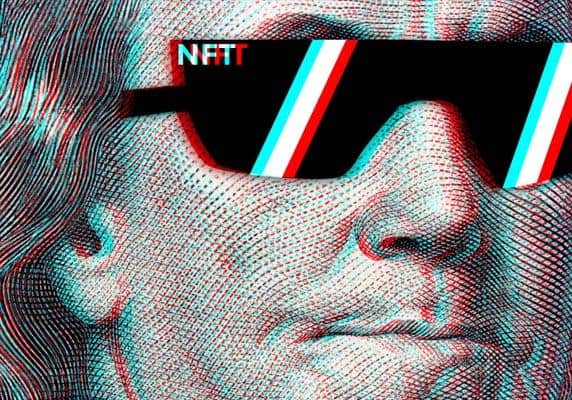 The first thing to remember is that there are tens of thousands of business owners out there who are anxious to launch their own branded NFT (or Non-Fungible Token; if you aren't familiar with that term, then check out our page explaining what these digital assets are). In many cases, their biggest question isn't "Should I do it?" but rather "How can I do it?" NFT development is the secret sauce.
In other words, they want to get involved but aren't sure how.
All in all it's a fair question. NFTs are created using the same blockchain technology behind cryptocurrencies like Bitcoin. In other words, it's an area of technical expertise very few people are familiar with. Equally not only is it impossible to develop an NFT without the underlying programming skill, but there is a great deal that goes into the more traditional design and marketing processes.
So, does that mean it's an area where small businesses or individual entrepreneurs can't compete? Absolutely not. It just means you need the right creative team guiding you.
To help you get started, let's look at the three basic steps of NFT development:
Step One: Designing Your Digital Asset
It's easy to forget, with all the technical buzzwords flying around, but at the heart of your NFT there must be a compelling piece of art.
Ideally, this design will be something that represents your business, improves your branding, and gets buyers or viewers thinking about your company. That means it has to match your personality while also adhering to certain technical requirements.
This is an area where the right creative partner can do the heavy lifting on your behalf.
Step Two: Minting Your NFT File
To turn your digital business art into an NFT you have to undergo a programming process called minting.
We'll spare you the endless technical details, but what minting does is convert the picture into something that can be traced to a single registered owner. That person or entity controls the rights. They can trade it, distribute it, or even sell it for a profit in the future.
It goes without saying that you want experienced programmers (like the ones on our team) minting your digital asset so it can be sold without problems.
Step Three: Marketing and Selling Your NFT
Once you have a minted NFT file you need to release it to the world for bidding. That means uploading it to a platform like Ethereum, which is built for trading digital assets and cryptocurrencies.
This isn't an incredibly technical process, but it's one you do need to manage. Otherwise you won't be able to sell your NFT, prove its provenance, or get paid.
Luckily, if you find a quality NFT design and development partner they should be able to help you release your digital asset onto your preferred platform. And, they can help you manage details like deposits and currency conversions. Marcy Design provides NFT development services.
Looking for a Fast, Affordable, and Convenient NFT Development Service?
If you want to get involved in the NFT market. Without having to master complex coding languages or learn all about cryptocurrency exchanges. The team at Marcy Design can walk you through the process. Step by step, while taking care of the technical details on your behalf. Even better, we can do it for a package price that won't put a huge dent in your marketing budget.
All in all we are recognized as the best in the business. And Marcy Design can provide businesses in Columbus, Ohio with web design, marketing, advertising and social media. Contact us today to schedule a free consultation and learn more!
Finally as a Columbus Ohio Website Design company. We will work with your business producing quality work and be more effective at marketing. And increase sales through online and traditional methods. You may review our overview listed below.