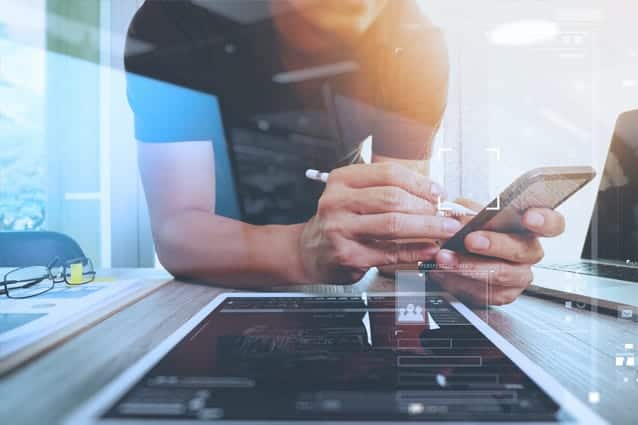 Refresh Your Website
For a lot of business owners and executives, making the decision to replace or refresh your website can be a tough one. After all, a web presence isn't like a truck or another piece of company equipment. You can't expect it to break down at a certain mileage level, and there won't always be obvious signs it's time to make a change.
That doesn't mean the signals won't be there, though. If you know what to look for, it can be very easy to figure out when you need to make some improvements (or even wholesale changes) to your website. Let's look at seven that often jump out to us when we evaluate client sites…
#1 Your Website Looks Tired or Outdated
Some websites just look like they haven't been updated in a long time. While "vintage" marketing might work in some settings, it's not going to help you on the web. That's because your competitors are just a click away, and if their sites are more sleek and functional, your business will seem outdated by comparison.
Additionally, a website that looks tired is usually going to have some issues with the underlying HTML. In other words, a bad layout is often covering up programming that isn't up to par. That means you could have technical problems with your website that prevent it from displaying correctly or appearing in search engine listings.
#2 Your Website Doesn't Convey What Your Business Does
From time to time we come across situations where a company has been growing, expanding, and evolving even though the website hasn't. When that happens, pages might offer products that are no longer sold, or display prices that aren't relevant to new customers.
This is obviously an issue of information and accuracy, but it also points to the same bigger issue that a bad layout does. If your pages haven't been kept up to date, then your coding probably hasn't, either. That means slow and unreliable web performance, along with possible online security concerns.
#3 Your Website Loads Slowly or Incorrectly
Surveys conducted by business publications and web usability experts suggest that you have around three seconds to impress a first-time visitor to your website. In that brief window of time, you'll either gain a potential customer's interest or lose them to the infinite reach of the internet.
One way to ensure you'll lose a customer immediately, is by having pages that load very slowly or won't show correctly on the browser or device they happen to be using. You don't have to invest much in responsive web design and reliable hosting to get great results, so why put your business at a disadvantage?
#4 There are Missing Pages or Apps on Your Website
Staying with the theme of technical problems, missing pages or plug-ins on your website can cause big headaches. They make it so users can't access the information they're looking for, and signal to Google's search spiders that your content isn't relevant or trustworthy.
It's easier than you might imagine to leave dead ends on your website, particularly through successive updates and minor changes over the years. However, if there are important elements missing from your pages, the problems won't fix themselves. You have to work with the creative team who can identify what's wrong and then make the appropriate repairs.
#5 Your Website Doesn't Do What Customers Want
Many of the older websites we see effectively serve as online brochures. That is, they give some basic information about a business and its products or services, but don't have any modern features like online purchases, order tracking, product maintenance videos, etc.
If there are features your customers want – either for the sake of efficiency, or because they have seen them on competitor websites – then it only makes sense to add them. Adding new features (in the form of plug-ins or fresh content) could be an easy way to keep buyers coming back, or to save time and money.
#6 You've Stopped Getting Online Leads or Sales
It's a little bit ironic, but most business owners will look to update their websites when they notice the pages don't look that great when compared to the competition. However, the best way to actually judge the effectiveness of the website is in its sales and marketing potential.
In other words, if you aren't getting leads or online purchases at a rate you've gotten used to, that's a pretty clear signal you need to make some improvements to your site. In order to discern that, though, you'll have to have a sense for what's happening with your web analytics.
#7 You Feel Like a New Website Could Help Your Business Grow
Sometimes you don't really need a clear reason to refresh your business website, or a particular statistic that tells you upgrades are needed. Instead, it can simply be the sense that you should be able to do more (in terms of making sales, automating mundane tasks, and so on) on the web than you currently are.
This is where a consultation with a trusted web design partner can be very helpful. They'll be able to evaluate your current site and let you know how it looks and what opportunities for growth might be right in front of you.
Don't Put Off Website Upgrades for the Wrong Reason
Often, we meet with men and women who admit they know they've needed a new website for a while, but put off the needed upgrades because they thought the process would be stressful, time-consuming, or expensive. However, that doesn't have to be the case. You don't need to break your budget or pull your hair out to get the web presence your company needs.
At Marcy Web Design in Columbus, Ohio we work with businesses to find affordable and reliable solutions to the challenges they are facing. If you want a website that works – and need a team of experts who can take the stress out of the design and development process – contact us today for a free consultation.
Website Design in Columbus Ohio
Call Marcy Design, a Columbus Ohio website design company to help with your web, marketing and advertising campaigns.