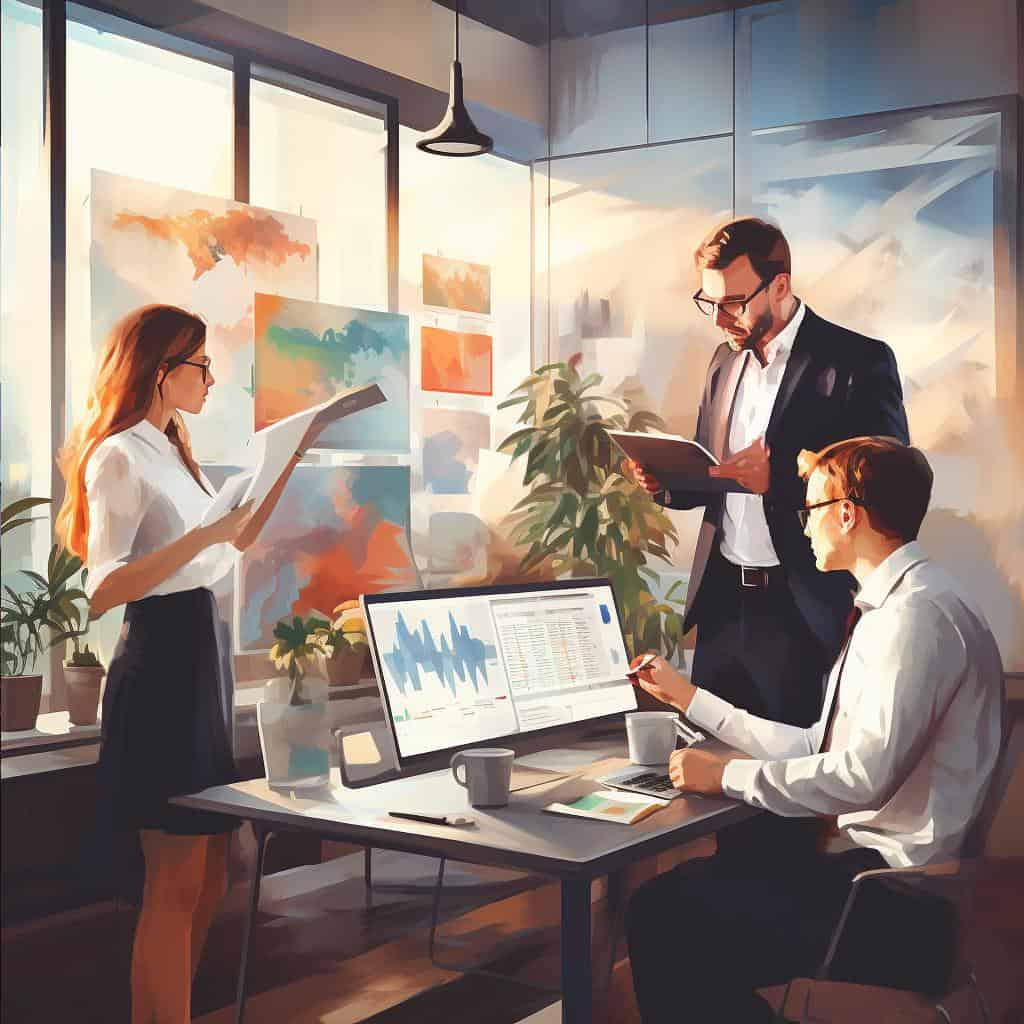 Having a great business website design in Columbus, Ohio is important. There are numerous reasons, ranging from establishing credibility to improving customer accessibility. Here's a detailed breakdown of the advantages:
1. Great Business Website Design Credibility
A website gives your business an official online presence, which helps in building trust. Likewise, prospective clients and partners often vet companies based on their digital footprint, and a professional-looking website can create a positive first impression.
2. 24/7 Accessibility
Unlike a physical store, a website is accessible to potential customers 24/7. Indeed this means that people can learn about your products, services, or company history at any time that's convenient for them.
3. Cost-effective Marketing and Advertising
Once set up, maintaining a website is usually less expensive than other forms of advertising. Moreover, tools like search engine optimization (SEO) can increase your site's visibility at a relatively low cost.
4. Reaching a Larger Audience with Great Business Website Design
Overall the internet has a global reach. With a website, you're not limited to the local market; you can potentially reach an international audience.
5. Information Dissemination
Obviously websites are excellent platforms for updating your clients and customers. Updating includes: new products, services, promotions, or any other news related to your business.
6. Customer Support
A website can include a FAQ section or a chatbot, helping to provide instant support or direct customers to relevant contact channels.
7. E-commerce Capabilities
If your business sells products, an e-commerce platform integrated into your website can facilitate online sales. Rather this is increasingly relevant in today's digital age where online shopping is growing rapidly.
8. Competitive Advantage
Not having a website design can make you lose out on opportunities, especially if your competitors have a strong online presence. In fact being online helps you stay competitive.
9. Feedback and Analytics
Websites allow businesses to track visitor behavior, gather feedback, and get insights into their audience's preferences. These analytics can inform future business strategies, website design and marketing efforts.
10. Brand Development for Great Business Website Design
A website offers a platform to shape your brand's voice, style, and ethos. It provides visitors with a unified image of who you are and what you stand for.
11. Integration with Digital Marketing
Finally a website can seamlessly integrate with your other online marketing strategies, such as social media, email marketing, and pay-per-click advertising.
12.Lead Generation
With strategic use of call-to-action buttons, forms, and landing pages, a website can become a potent tool for capturing leads and potential clients or customers.
However, in the modern business environment, having a website design in Columbus, Ohio is more than just a luxury—it's a necessity. A business without an online presence risks missing out on a significant portion of potential customers and may appear outdated or less trustworthy to some consumers.
Marcy Design is a creative website development company specializing in web design, marketing, advertising and social media.
Finally as a Columbus Ohio Website Design company. We will work with your business producing quality work and be more effective at marketing and increase sales through online and traditional methods. You may review our overview listed below.