I
f you've got a product worth having, getting your marketing plan right is the difference between a good result and a great one. Let us help you excel with creative thinking, professional marketing strategy and smart campaign support that really work. 
We partner with many types of clients, from corporations with national programs to small businesses who have marketing needs in their own zip code. We offer a transparent, helpful and objective oriented set of services that are tailored to suit your business, industry, situation, objectives and budget. In short we create tailored plans designed to get you the results you want and need.
The goal of marketing is to obtain the interest and approval of your target audience. The idea-factory that is Marcy Design has created a wide variety of marketing materials for our clients that have produced well over 10 million impressions (that's web speak for signals of interest) from their defined target audience.
Marcy Design can develop and maintain a consistent brand identity for all of your marketing materials. Take a look at just a few of the services we offer below and marketing materials that we produce for happy clients on a daily basis. Marketing materials include: Corporate identity, business cards, letterhead and envelopes, direct mail, promotional brochures, sales presentation, annual reports, newsletters, magazine, catalogs, posters, packaging, trade show exhibits, corporate presentations and multimedia.
All good business decisions begin with choosing the right partner. Your company should enlist the help of a professional marketing firm that is qualified, experienced and has a proven track record. Marcy Design can provide your business with cost effective marketing materials and campaigns.
How Do I Set A Marketing Budget?
Many of the businesses who come to us admit they have a common problem: they aren't sure how to set marketing budgets that work. They want to set aside enough money to keep sales coming in, but don't want to go so far that it cuts into their profits.
Finding the right balance can be difficult. That's true for any business, where margins can be so tight. You have to have effective campaigns in place to create interest and sell out inventory. At the same time, it's possible to overspend, get declining results from a bigger budget, and hurt your bottom line performance as a result. 
Cover the Basics of Marketing First
Depending on what your current marketing materials look like, you may want to revamp your existing materials first and then plan on smaller monthly or annual marketing budgets later. That's because it's virtually impossible to compete in today's world if your website, product photos, spec sheets, and other materials are lacking.
In other words, it's going to be hard to see a positive ROI from your marketing budget if you don't have the basics and fundamentals covered. In that situation, launching new promotions without taking care of the essentials is only going to lead to sunk costs, not increase sales.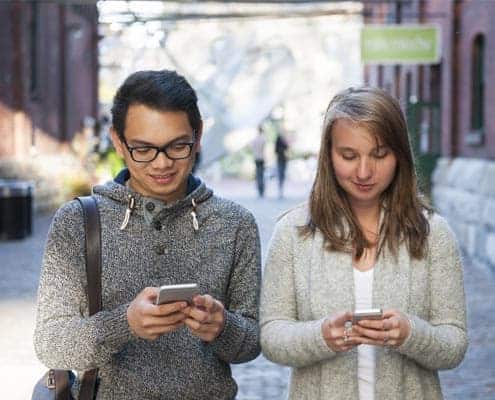 MARKETING SERVICES 
–  Brand Management
–  Strategic Planning 
–  Research
–  Creative
–  Copy writing
–  Photography 
–  Illustration
–  Design
–  Production
–  Print management 
–  Mail services
CLIENTS COUNT ON US FOR ONLINE MARKETING
The Marcy Design team did a wonderful job creating and developing the website for our small business. The team was responsive and easy to work with.
We worked with Marcy Design for 18 months on our website and they were responsive, innovative, knowledgeable and easy to work with. I look forward to our continued relationship and highly recommend them to others.
Working with the group at Marcy has been incredible! They have helped us with everything, and anything we need while starting our business. We could not be happier!!
The Marcy Design Group is an awesome team to work with and are a top-notch professional organization! Their functional leadership in web design is excellent and knowledgeable from end-to-end.
Great people to work with!! Looking forward to using them again!!
Marcy Design was so easy to work with. They listened to what we needed and gave us exactly what we were looking for in a website. I would highly recommend them.
Contact Marcy Design
Need more information about who we are, what we do or maybe even our favorite restaurant? We're here to chat. Tell us about your company and how business is going. Feel free to call, send an email, Tweet or simply complete the contact form. We love hearing about exciting new ideas!