N early everyone has a mobile device, and they are using their tablets and mobile phones to surf the web. A website that looks good on a computer may not look so great on a mobile phone. Your website and digital publications should be mobile-ready with the ability to be responsive. Without a mobile version of your website, your business is missing out on a large percentage of the market.
Today, over 60% of Web surfing in The United States is now performed on cell phones. SMS texting and website viewing are also possible on cell phones. That means your website should be 'mobile-ready' for this huge market. It is projected that over 80% of people with mobile devices will browse the Web this year. That's a lot of eyeballs!
Marcy Design can help your business create an appropriate mobile website for your business. A dedicated website for the mobile market with fewer features is generally the best solution. And optimizing for smaller screens is important as well.  The mobile market has grown faster than any other communication technology in history. Find out how your business can take advantage of this exciting medium.
Take Notice and Get Noticed With A Mobile Website
Business owners were forced to step up and take notice when Google announced that it would start factoring mobile website compatibility into its search algorithm.
But if your website doesn't already have mobile functionality, You have a lot more to worry about.
That's because most industry experts agree that mobile web users – those accessing the Internet via smart phones and tablets – actually overtook so-called "traditional" Internet users several years ago. In other words, your business was already being punished for a lack of mobile compatibility. Having Google spell it out just made things worse.
Companies that don't have mobile-friendly websites are farther behind in the Internet marketing game then they think. If you find yourself in that position now, you should call us today and see how easy it is to get the mobile-compatible web presence you need to compete online.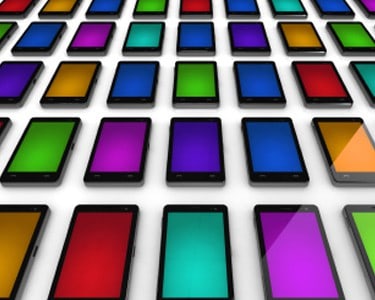 MOBILE SERVICES 
–  Responsive design
–  Maintenance and updating
–  Content management system
–  iPhone and Android ready
–  Admin control
CLIENTS COUNT ON US FOR MOBILE DEVELOPMENT
The Marcy Design team did a wonderful job creating and developing the website for our small business. The team was responsive and easy to work with.
We worked with Marcy Design for 18 months on our website and they were responsive, innovative, knowledgeable and easy to work with. I look forward to our continued relationship and highly recommend them to others.
Working with the group at Marcy has been incredible! They have helped us with everything, and anything we need while starting our business. We could not be happier!!
The Marcy Design Group is an awesome team to work with and are a top-notch professional organization! Their functional leadership in web design is excellent and knowledgeable from end-to-end.
Great people to work with!! Looking forward to using them again!!
Marcy Design was so easy to work with. They listened to what we needed and gave us exactly what we were looking for in a website. I would highly recommend them.
Contact Marcy Design
Need more information about who we are, what we do or maybe even our favorite restaurant? We're here to chat. Tell us about your company and how business is going. Feel free to call, send an email, Tweet or simply complete the contact form. We love hearing about exciting new ideas!