L ike a 5-star hotel, Marcy Design is ready to provide you the best and most affordable hosting services. Marcy Design provides a full, professional Web hosting and monitoring service. In fact, we can design, develop and implement the entire server set-up process.
First, we make sure that your website is hosted on a reliable, secure and scalable server. We frequently monitor the server and test your website to make sure that everything is running smooth. When there's a problem, we're there to help solve it.
Marcy Design is experienced at setting up servers to meet your website needs. We can take care of domain registration, URL routing, email accounts and sever software set-up. We're one phone call away from answering all of your server needs.
We can also give your business a detailed picture of who is visiting your website, where they are going and how much time they spend on your website. This information is invaluable to know where your company stands with customers and prospects. Marcy Design provides your business with a comprehensive server-solution. From basic small business websites to enterprise-level sever databases, Marcy Design can help your business grow with scalable solutions. 
5 Ways To Keep Your Website Safe And Sound
Do you regularly worry about the safety and security of your business website? If so, you definitely aren't alone – with more and more cyber attacks becoming front-page news, companies of all sizes are being forced to pay more attention to their online security.
But, while that's obviously a big topic, we want to give you four quick and simple tips you can use to repel the most common types of online attacks and security problems:
1. Install regular security updates. Most website hackers look for sites that haven't been updated, so they can take advantage of older (and previously unknown) security holes.
2. Take advantage of a better hosting package. Strong web hosting packages don't cost much more, and include advanced security features, as well as automatic backups.
3. Change login info and passwords periodically. It goes without saying that you should regularly change passwords, and use letter and character combinations that wouldn't be easy to guess.
4. Use and review your own website each week. Sometimes, the best way to protect your site is simply by viewing it the way customers would, looking around for irregularities.
5. Train your employees and limit access. Make sure your employees know how to update your website safely, and don't give complete web access to employees who don't need it.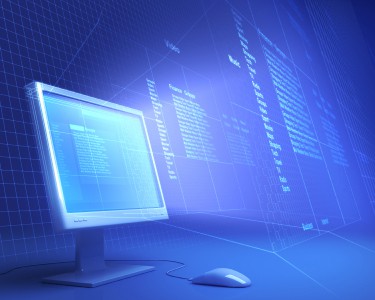 HOSTING SERVICES
–  Professional analysis & setup
–  Maintenance & updating
–  Comprehensive statistics 
–  Scalable for growth
–  Domain registration  
CLIENTS COUNT ON US FOR HOSTING SERVICES
The Marcy Design team did a wonderful job creating and developing the website for our small business. The team was responsive and easy to work with.
We worked with Marcy Design for 18 months on our website and they were responsive, innovative, knowledgeable and easy to work with. I look forward to our continued relationship and highly recommend them to others.
Working with the group at Marcy has been incredible! They have helped us with everything, and anything we need while starting our business. We could not be happier!!
The Marcy Design Group is an awesome team to work with and are a top-notch professional organization! Their functional leadership in web design is excellent and knowledgeable from end-to-end.
Great people to work with!! Looking forward to using them again!!
Marcy Design was so easy to work with. They listened to what we needed and gave us exactly what we were looking for in a website. I would highly recommend them.
Contact Marcy Design
Need more information about who we are, what we do or maybe even our favorite restaurant? We're here to chat. Tell us about your company and how business is going. Feel free to call, send an email, Tweet or simply complete the contact form. We love hearing about exciting new ideas!